Residential Solar Electrical Systems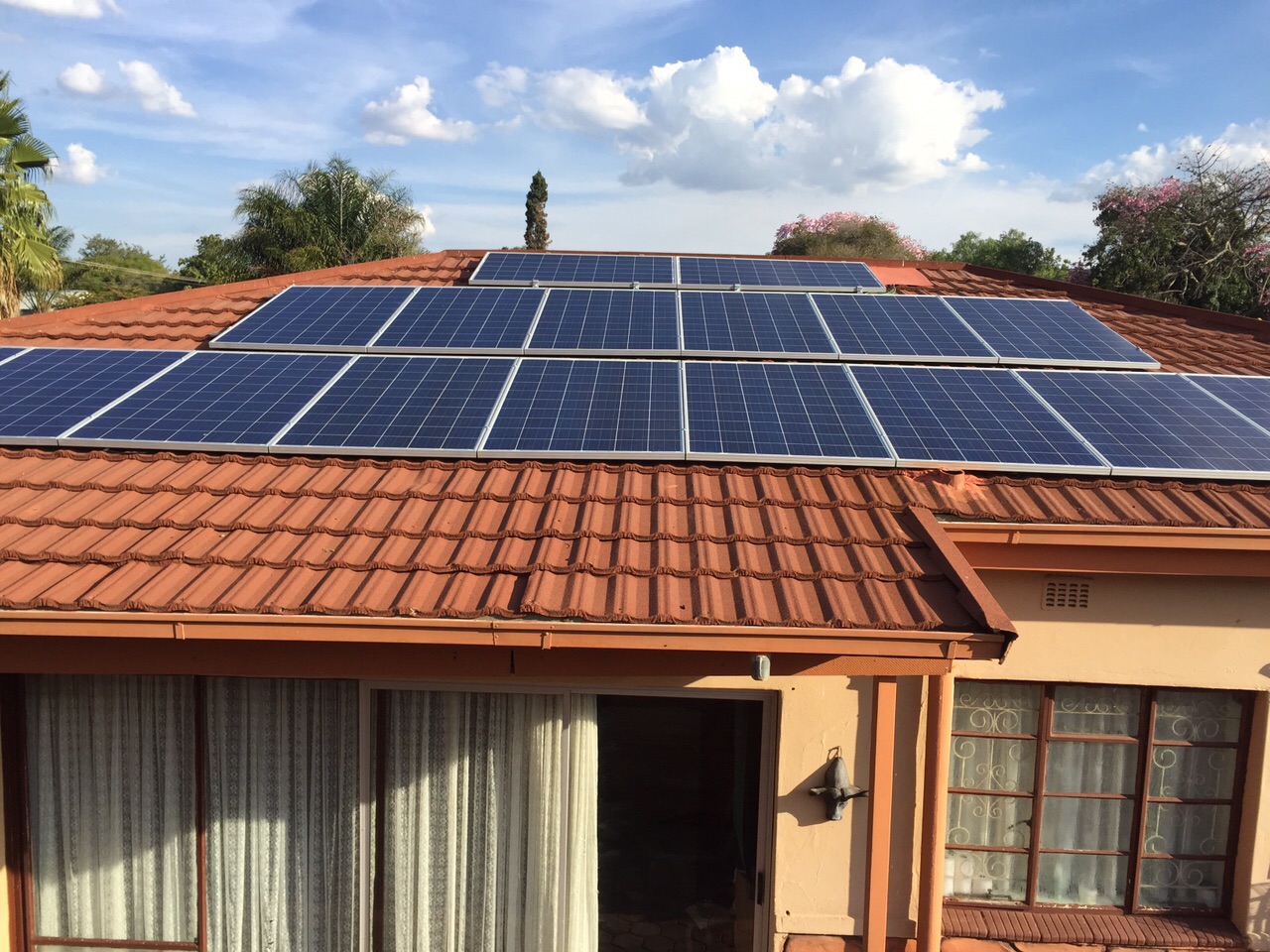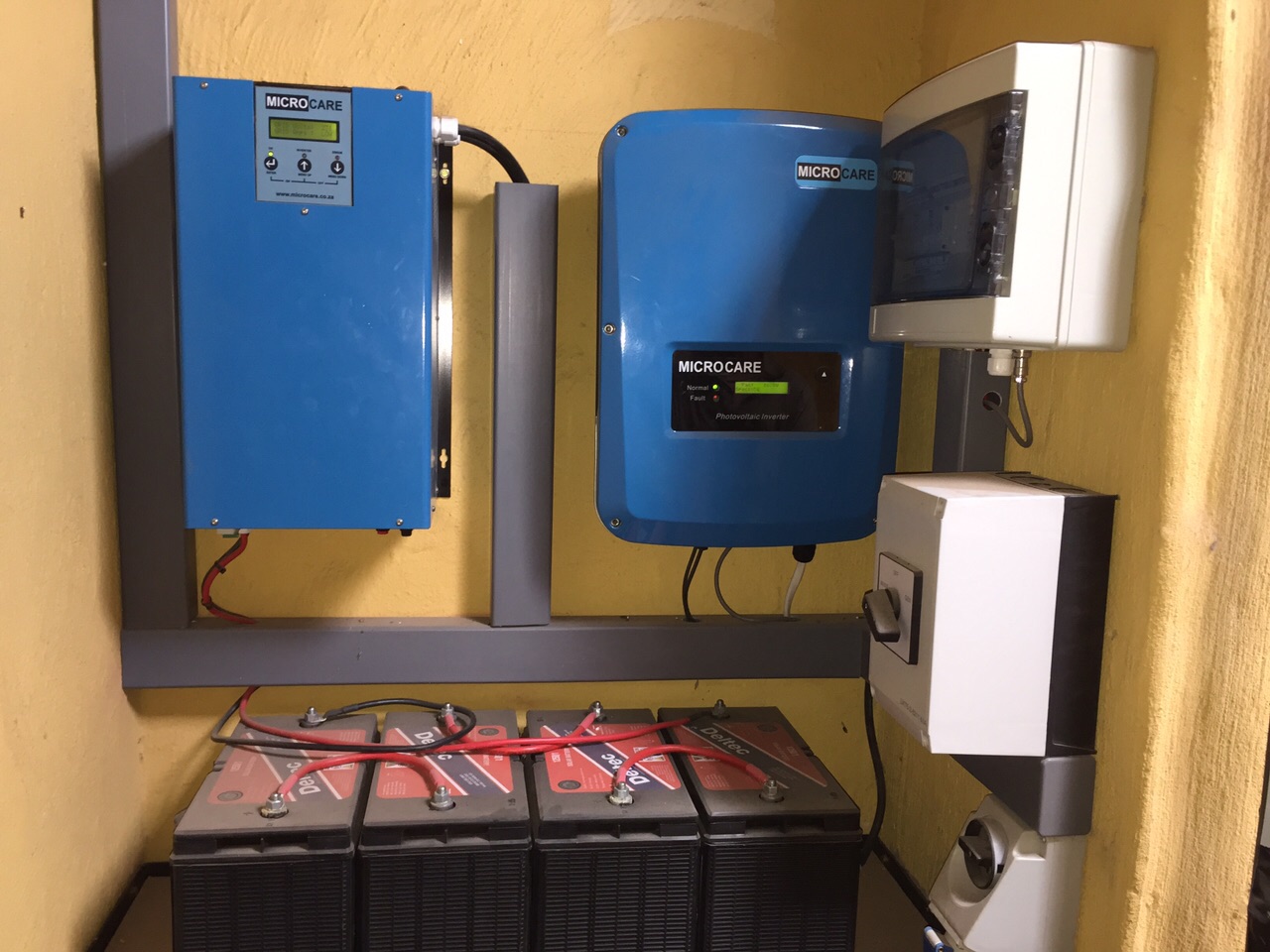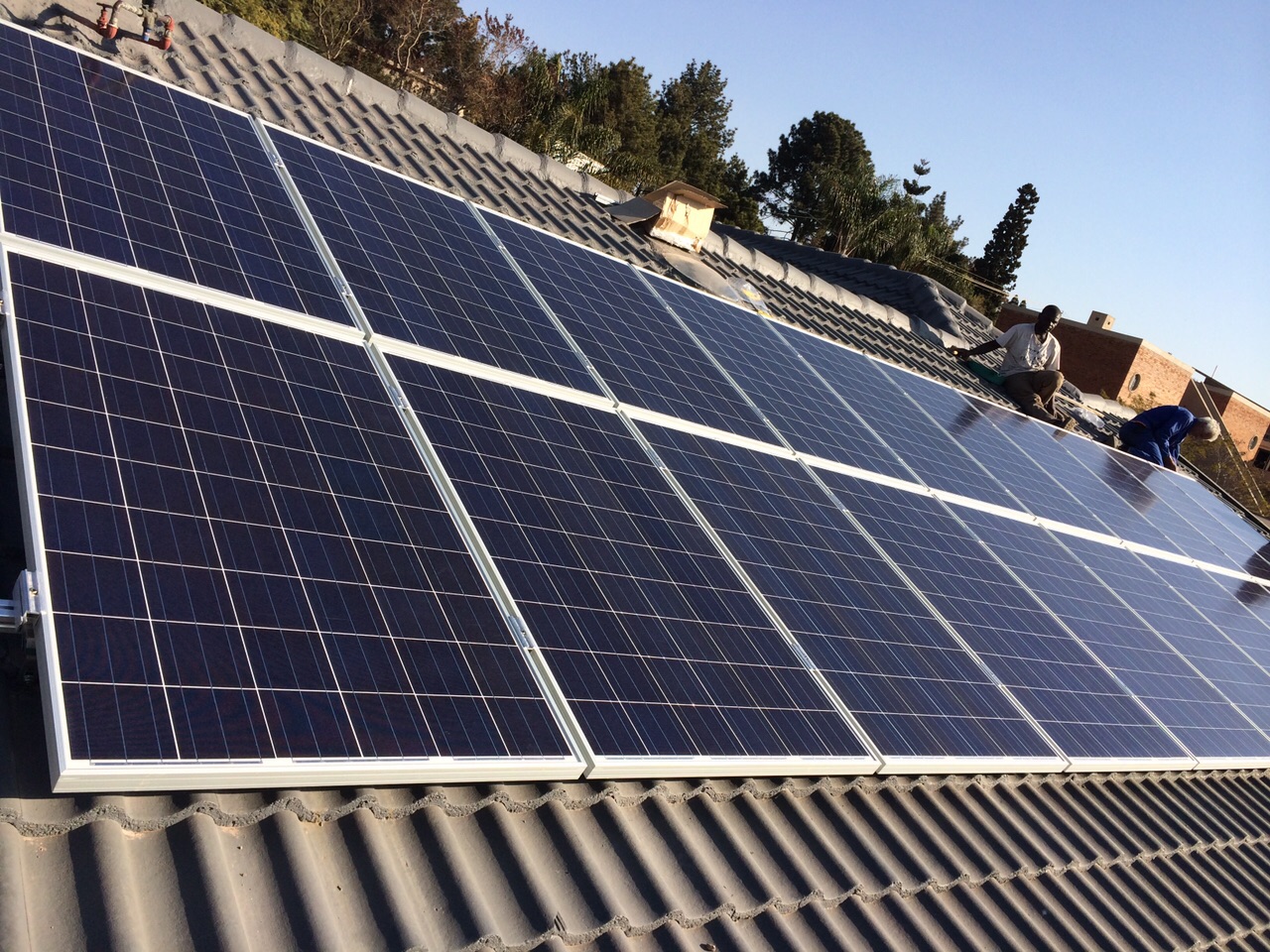 | | | |
| --- | --- | --- |
| 1. Power Saving | | 2. Back up |
| With power rate increases a part of our ever decreasing power supply, the need for reduced energy needs can be accomplished with a grid tied system. This system produces energy during daytime which is then utilized by household consumption. Care should however be taken not to overdesign the system for power fed back into the grid as a result of over production, will be lost. Most commonly used for saving and return on investment is quick. | | Back up systems are becoming the most sought after application due to the load shedding programme introduced by Eskom. Batteries and a bi directional inverter are used in this configuration to supply energy in case of power failure. Batteries can be charged with grid power when it is on and thus making the initial cost lower. PV panels can be added to charge batteries in cases where grid failure would be present for longer durations. |
| 3. Both | | 4. Off Grid |
| Both options 1 & 2 can be utilized together to save energy costs with the grid tied system and adding batteries for load shedding purposes. It can also be programmed to firstly use PV generated power, then battery power and lastly the grid for extra savings. This method should be carefully explained for you might lose back up power. This is a more costly option and return of ivestment is far reaching. | | Same as option 3 but in this instance battery storage is calculated to support the whole load over a 24 hour period and not just for back up. High end good quality batteries and a bigger PV system is required for this setup and therefore it is the most expensive. |
Commercial & Agricultural Electrical Systems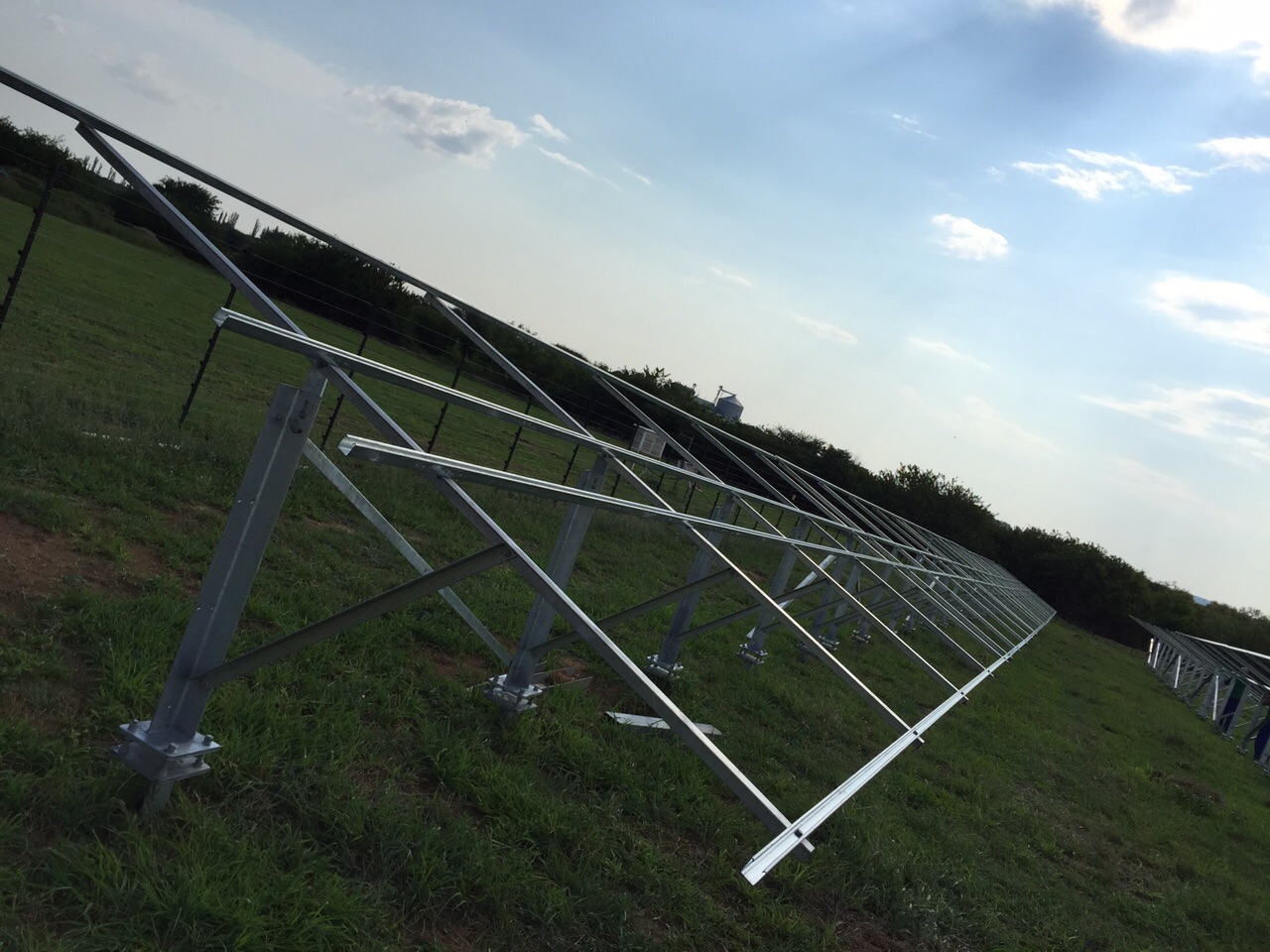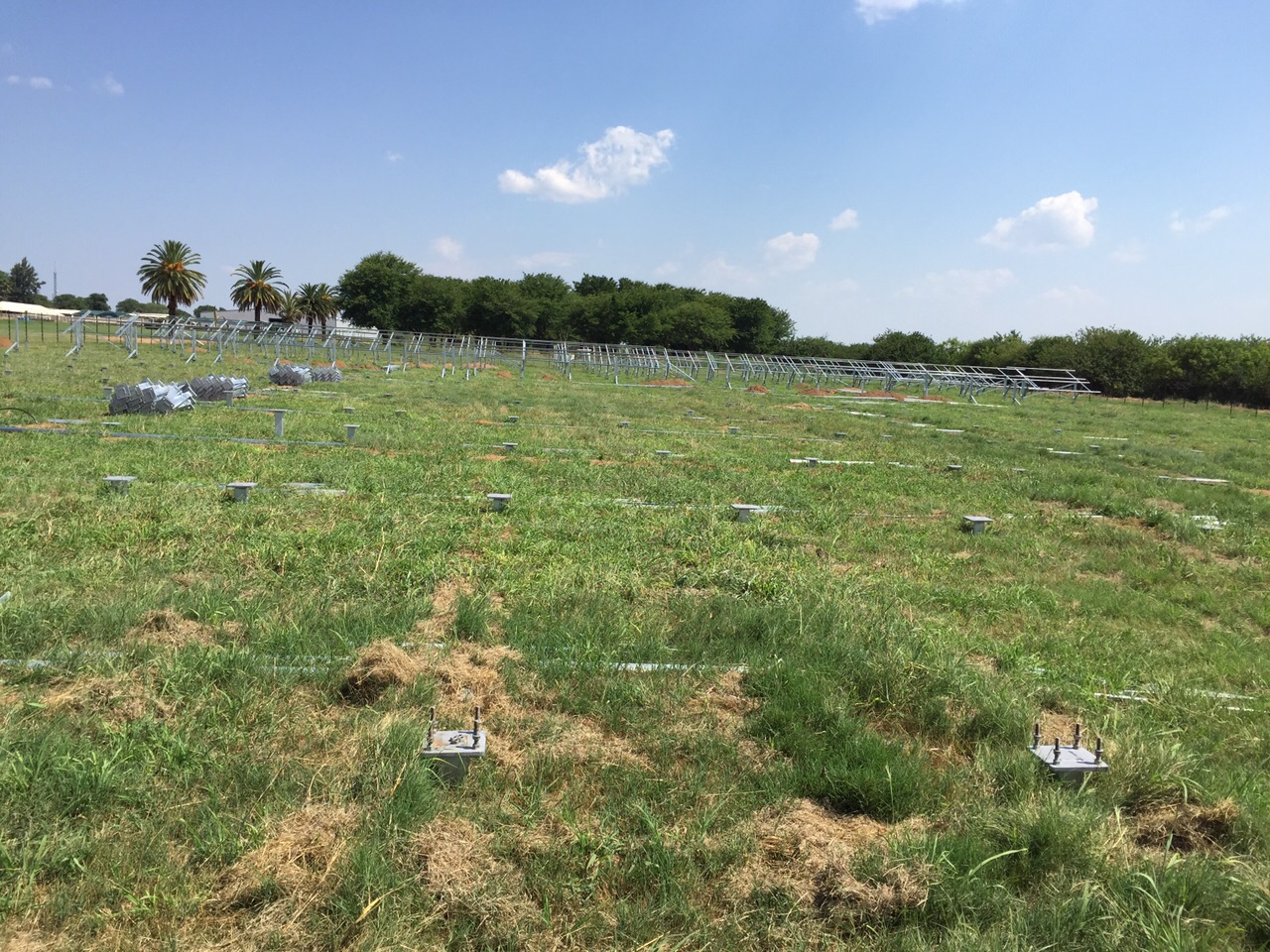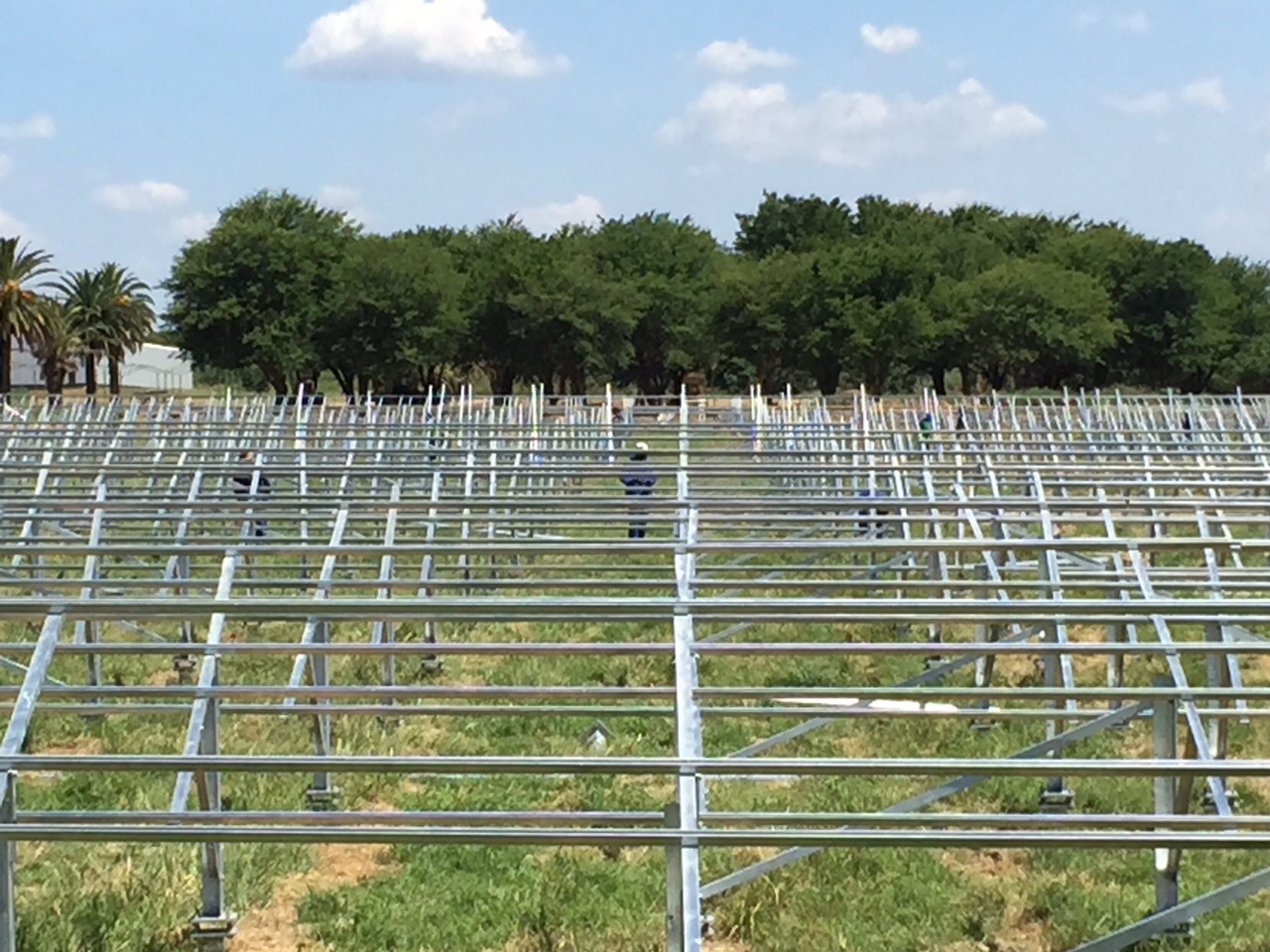 Various options are available to reduce the ever increasing energy needs and rising costs in the agricultural and commercial industries. Tailor made systems can be designed to suit client specifics needs and this is done by using the latest PV SYST SIMMULATION PROGRAMMES, which Eskom also uses.
Eskom account holders also have the option of banking energy generated on the basis of what you put in at a certain rate, you can take out at a later stage at the specific rate. If the system is designed accordingly it is possible to get your energy bill to zero over a year period. T&C apply. State and SARS rebaits are also possible under certain conditions. We are working closely with Eskom and all the relevant parties to ensure that our clients get the best service and ultimately a quick return on the capital outlay.
Schoeman
We as Solar-e, are very proud to have been the EPC solar contractor on the recently finished 988KW solar installation at Schoeman Boerdery in the Groblersdal area.This agricultural solar system is based on the banking scheme of Eskom and is the first to be in operation since 23/3/2016. It has been a timeous endeavour to get to this stage , but the vast experience gained going through this process of applying , getting approval , construction , grid compliance and getting legally grid connected , will be most valuable in rendering a Quality Assured Solar service to new clients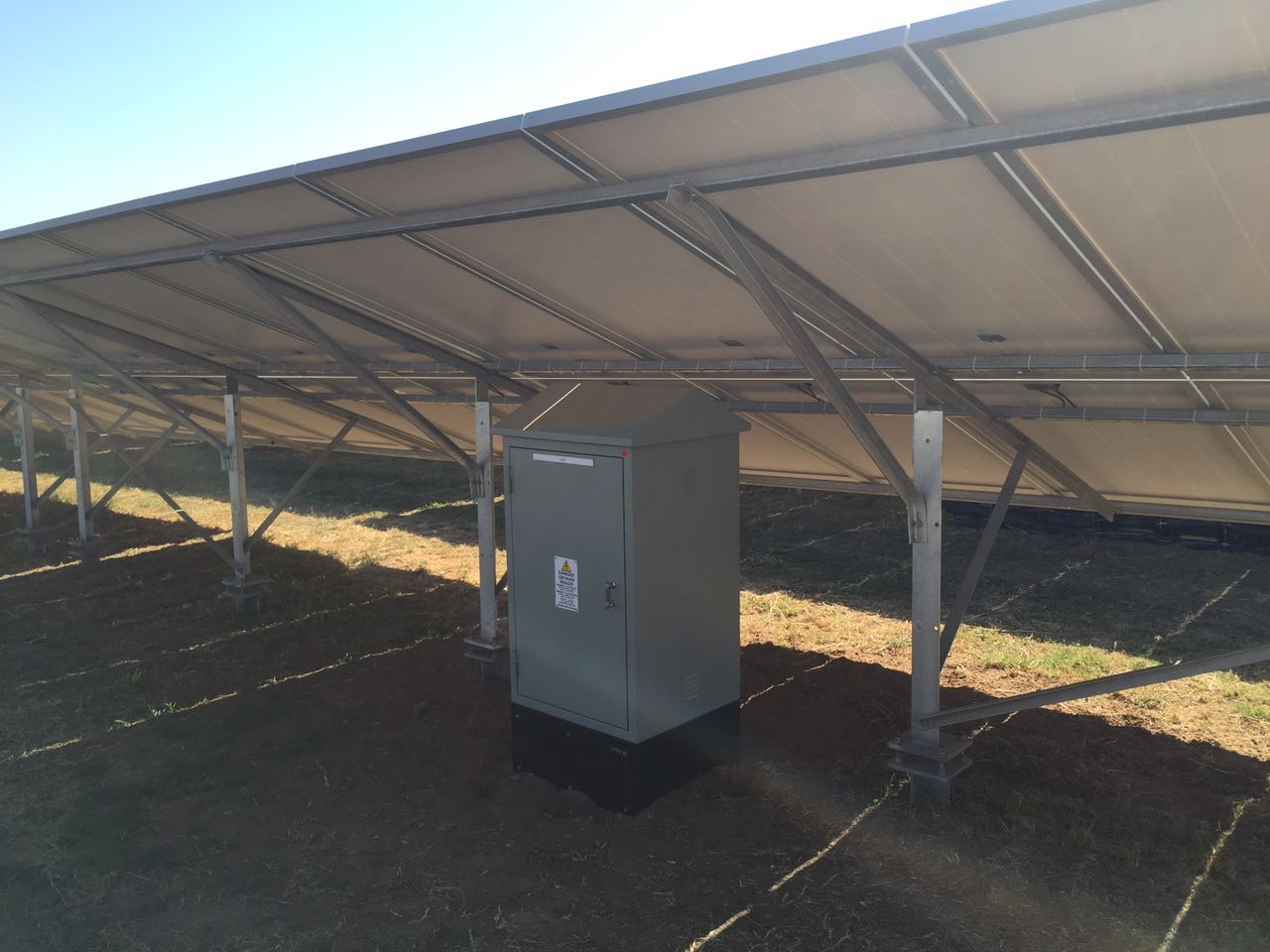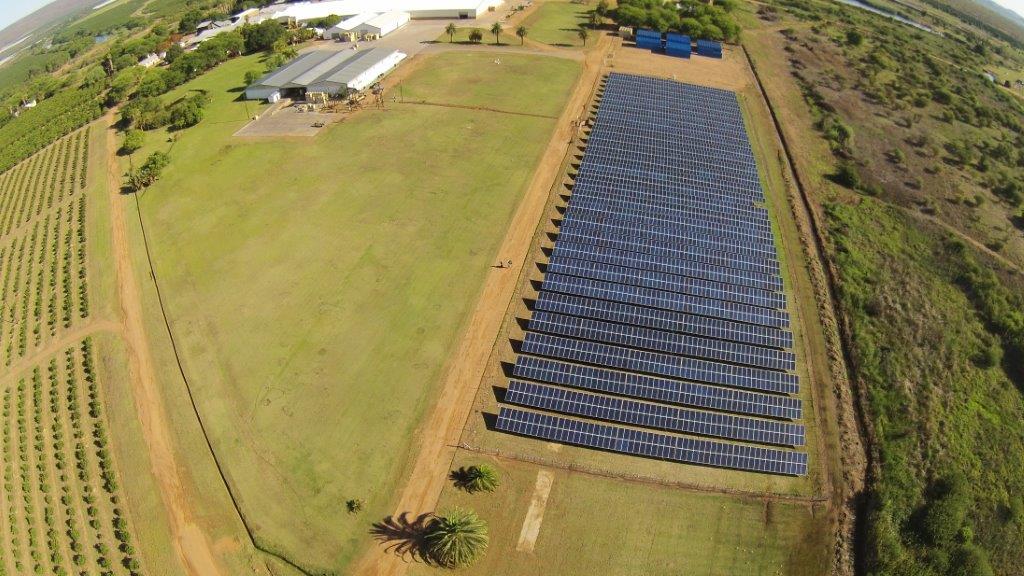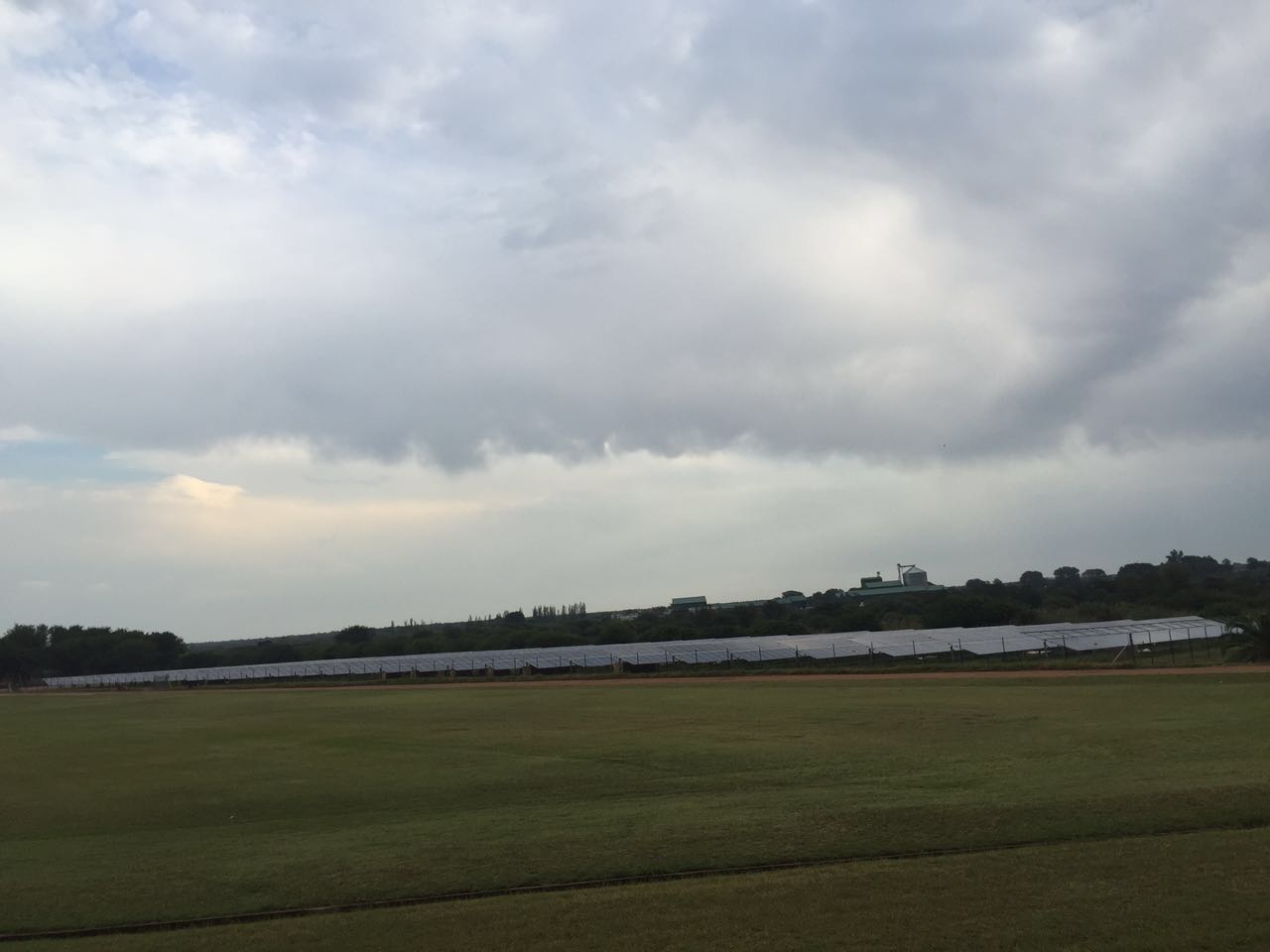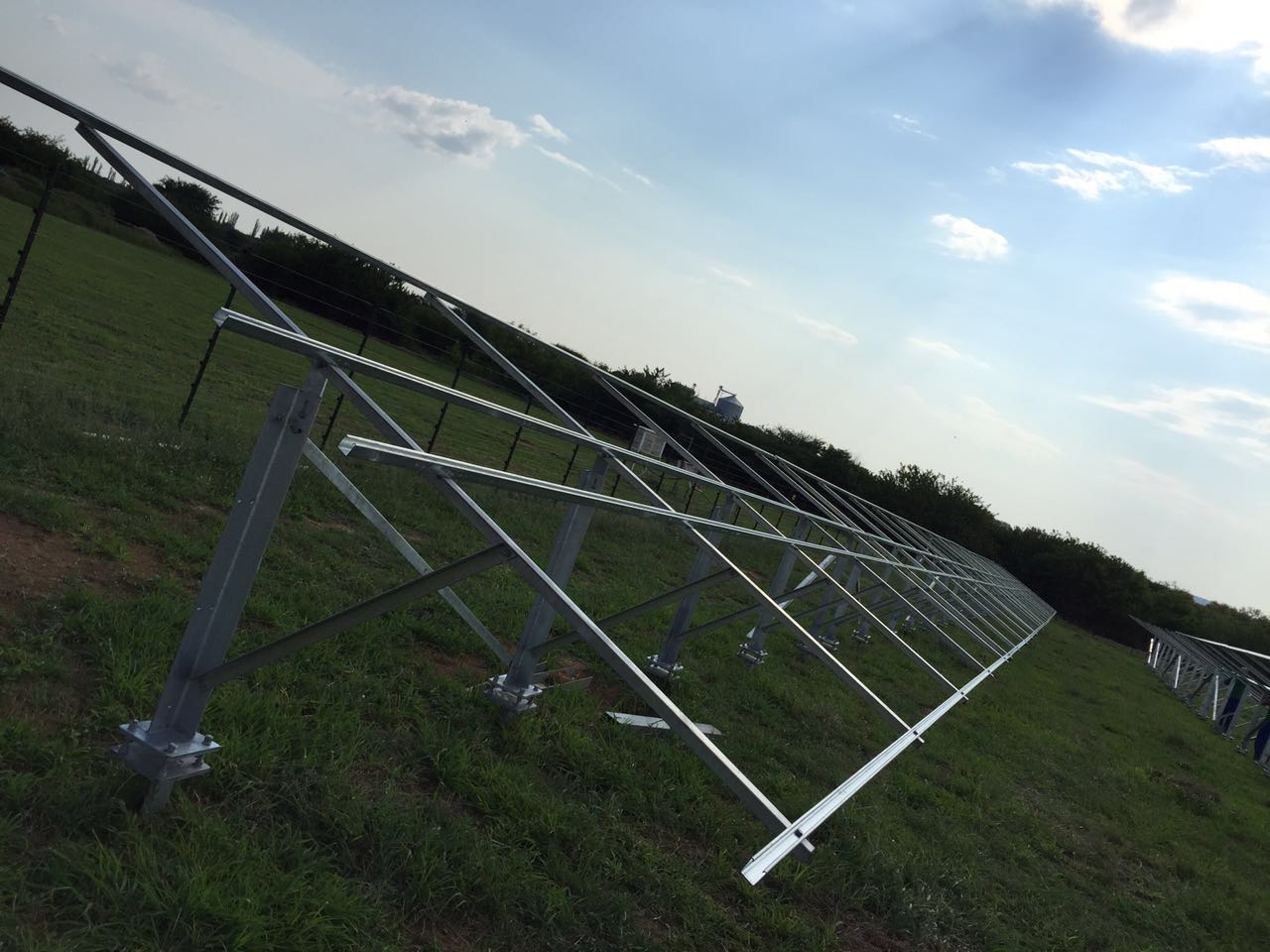 Unisa
We have also completed a 10KW solar system with batteries , for Unisa recently.This forms part of the development of a E-garden at their Mucleneuk campus and this solar system will provide energy during daytime through the solar panels and will automatically switch to batteries at night time.This new e-garden will be independent from grid power .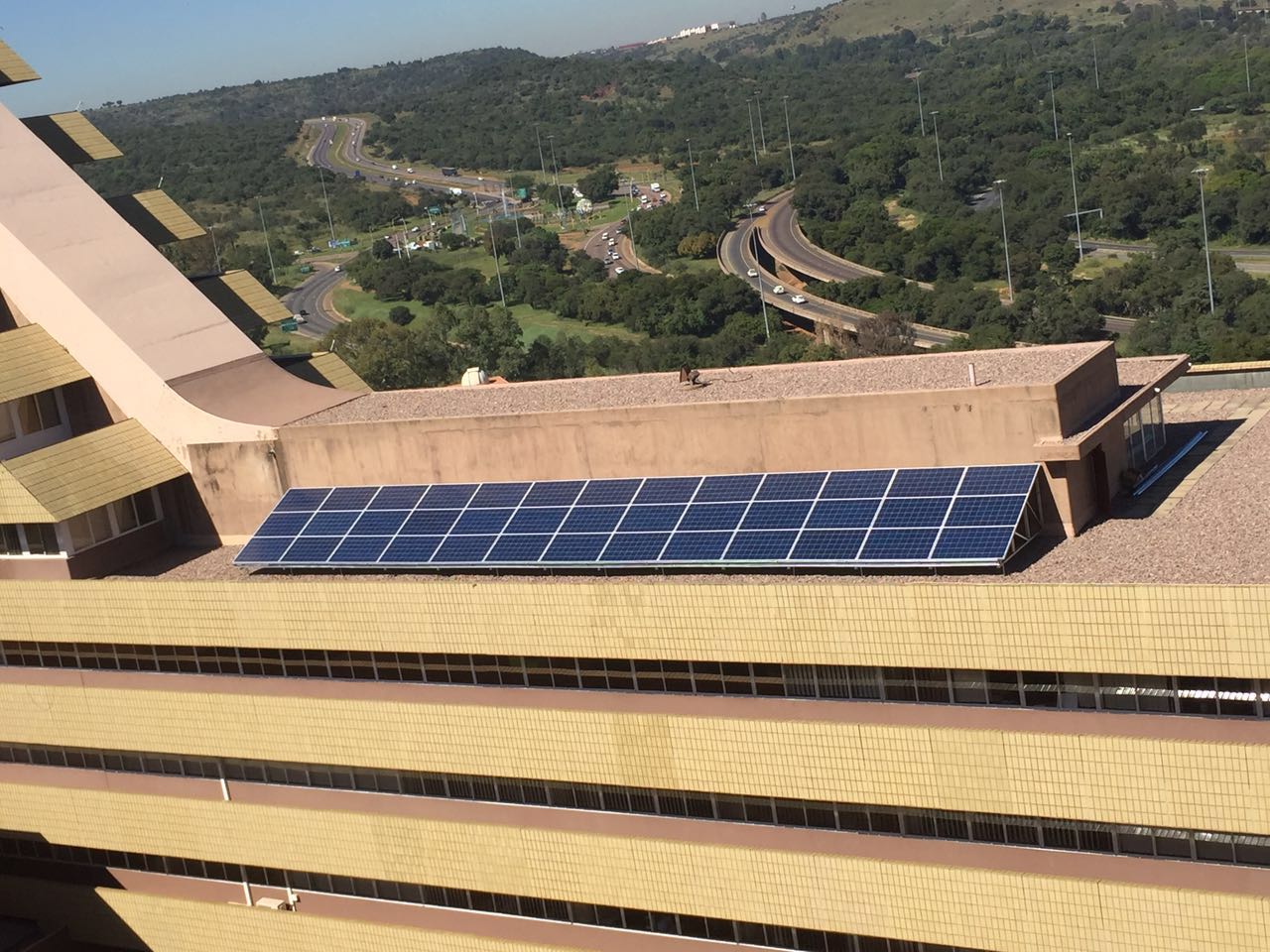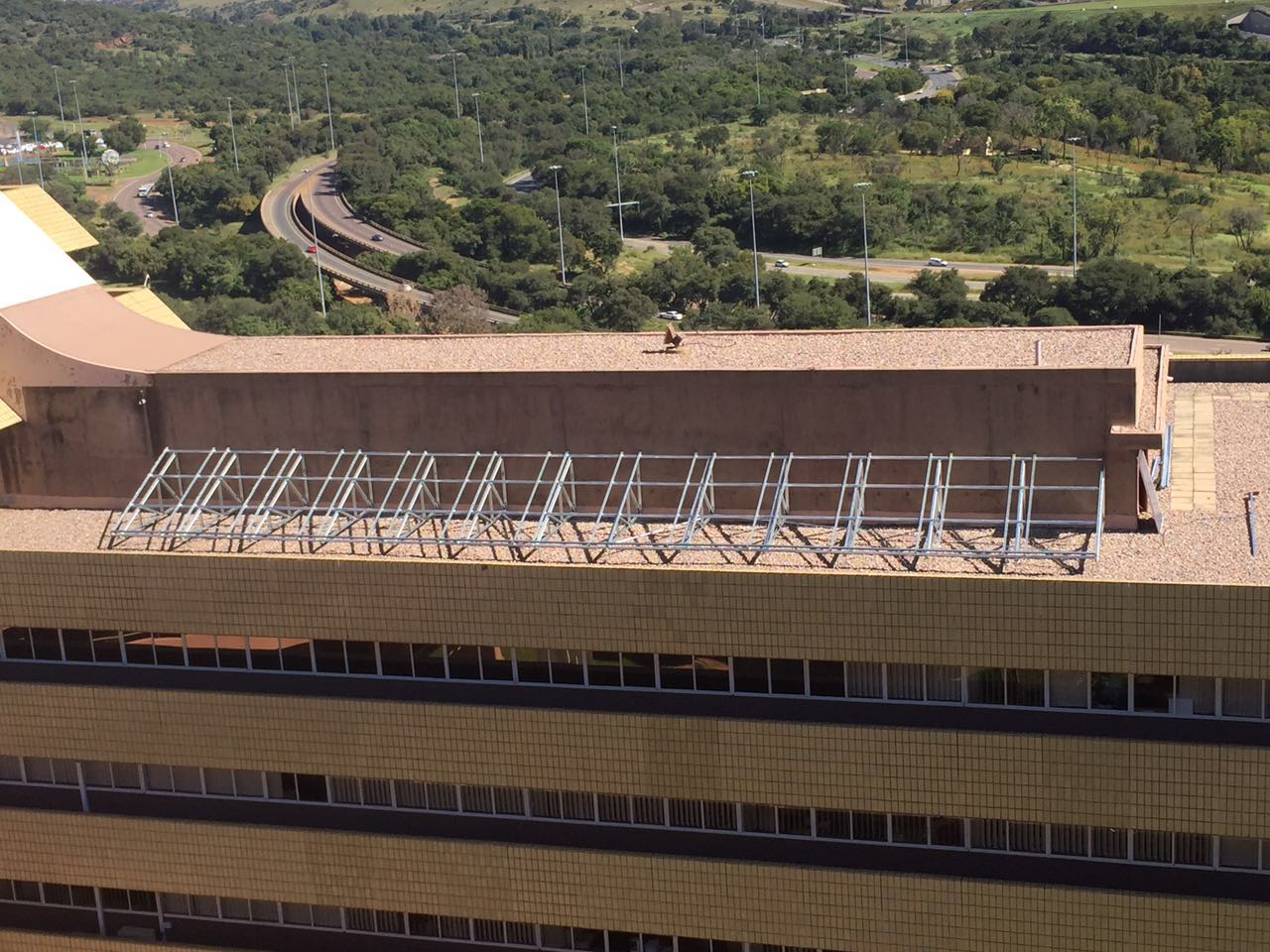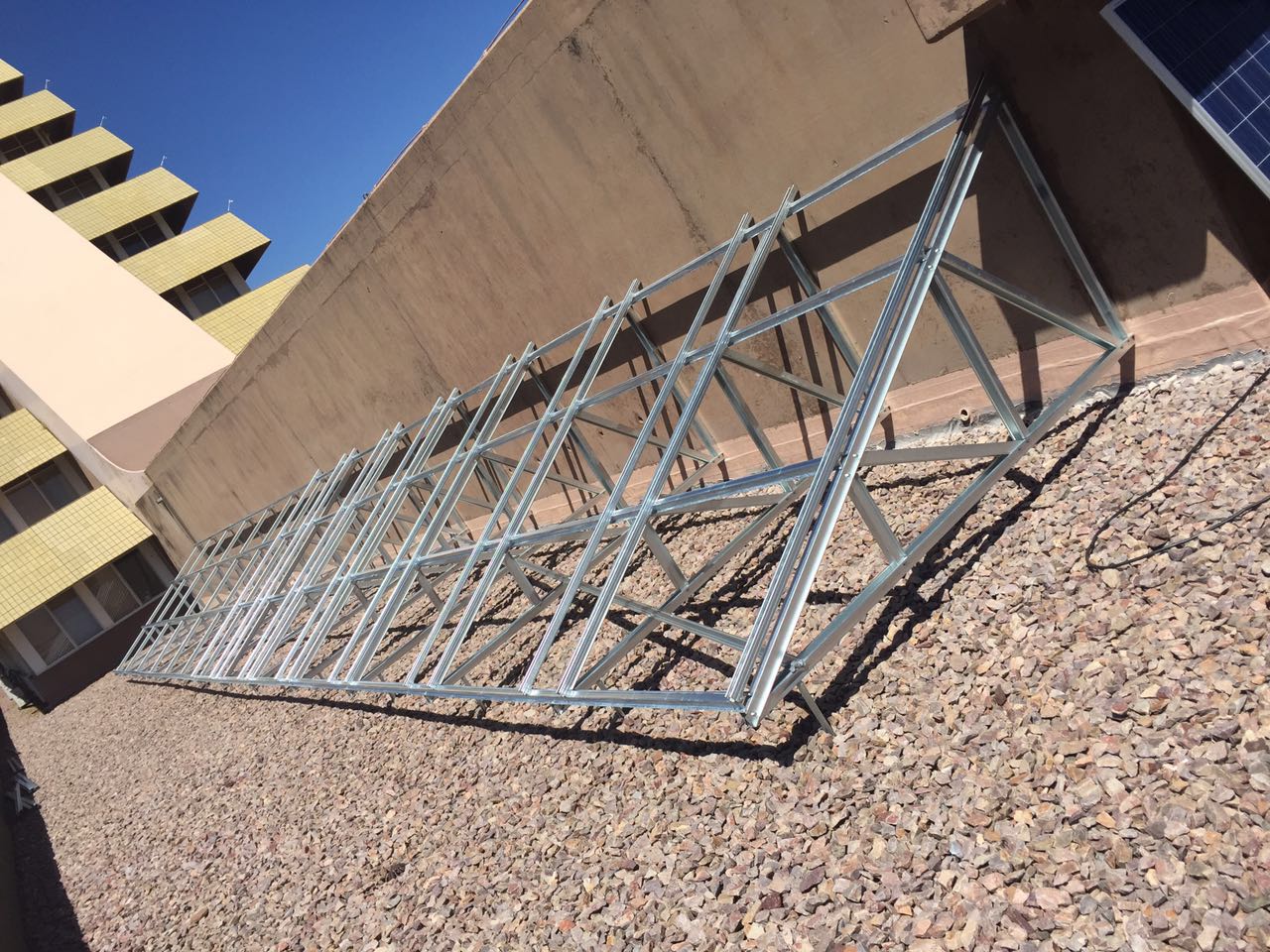 Germiston
Recently completed 300KW rooftop Solar Edge PV system in Germiston with PPA agreement , maintenance contract and extended 20 year warranty on inverters